The first of the new material for 2015 is up on zazzle.com. Having seen some amazing success and my artwork shipping worldwide, (nothing major, but enough to be encouraging!) I've already started on new material for this year. If all goes according to plan, this will be just the beginning of a major initiative in this competitive area.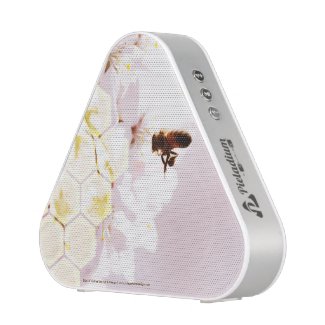 Bee Dream Speaker
by
explorermediaworks
Browse Bee Pieladium Speaker online at
Zazzle.com
Starting off the year, this design admittedly wraps a 2014 pic around a new item on zazzle, but part of what I aim to do is design around the incredible new options available. Sometimes I will be tweaking existing images for the new products; sometimes creating all new images. Look forward to new photographs, paintings, and digital designs as the year goes forward. I've seen good results from my automotive and nature inspired designs, but also some interest in travel and fantasy themed artwork, so look for a strong focus on these areas.
Thanks, all!